ARTICLE
3PL reduces energy consumption
15 November 2017
FM Logistic is using Fronius battery technology to reduce energy consumption on its fleet of electric forklifts in its Polish DCs.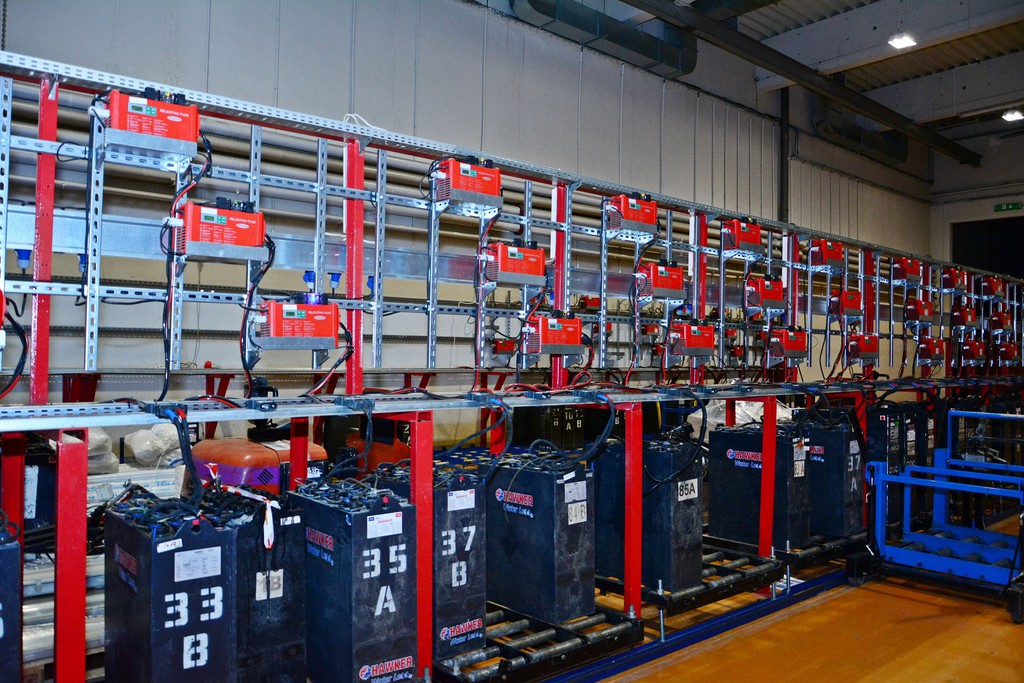 The energy consumption of the forklift truck fleet represents a significant cost factor. FM Logistic was looking at ways to reduce this as part of its optimisation measures, and in 2014, the company contacted battery charging technology specialist Fronius. With the battery charging systems from the latest Selectiva generation, the Austrian technology leader has developed a solution for charging traction batteries for intralogistics operations in a more efficient and gentle manner. This drastically lowers energy consumption and CO2 emissions while simultaneously extending the service life of the expensive lead-acid batteries.
The Selectiva devices with the new Ri charging process offer a key advantage: while other charging processes follow fixed characteristics and thus convert a considerable amount of the energy used into heat ineffectively, this process works according to the effective inner resistance (Ri) of the connected battery, which is dependent on the battery's age, temperature and state of charge.
OTHER ARTICLES IN THIS SECTION