ARTICLE
Bullet-proof choice for Tyneside Safety Glass
03 November 2017
Union Industries is helping to protect Tyneside Safety Glass's machinery investment and employees with a new bespoke high speed Bulldoor.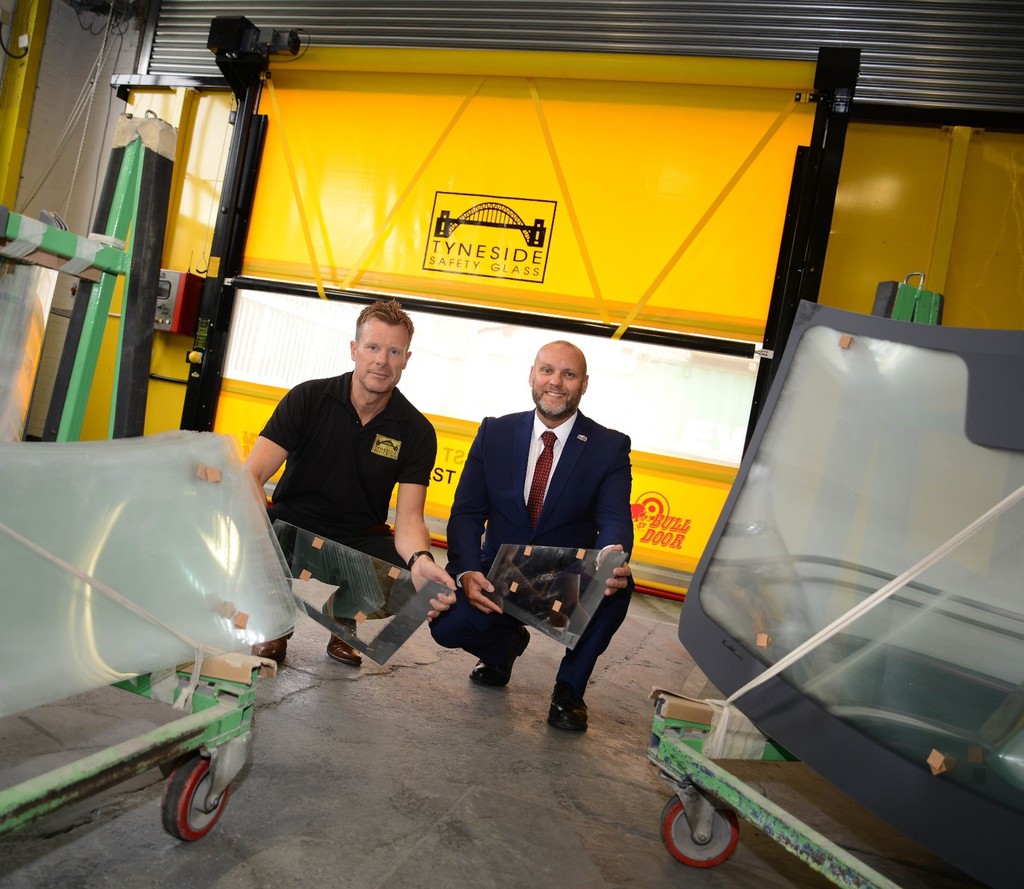 Chris Hannant, managing director at Tyneside Safety Glass, with Alan Hirst, sales director at Union Industries.
The Gateshead-based business is a global supplier of advanced toughened, laminated, bullet resistant and heated glass. The company, which has 80 years' experience in the toughened and laminated glass industries, recently invested in new equipment and needed an effective solution to protect its new digital glass printing machine.
As the conditions inside the warehouse are often high in temperature, a solution was required to let air into the factory, but at the same time reduce the ingress of dust and increasingly cold weather, which can have an effect on the process of the printing. A solution was also required for health & safety reasons as too much wind tunnelling into the building could knock sheets of glass over causing risk to employees.
Union Industries' Bulldoor is a Rapid Roller Door designed for areas where moderate wind speeds are apparent. As well as standard features including free-entry into Union's Lifetime Warranty scheme, the ability to reduce heat loss and control hygiene, the door has also been specially designed to include extra deep non-standard seals and a bespoke door blade to include a perforated mesh panel to allow some, but not excessive air movement in the factory.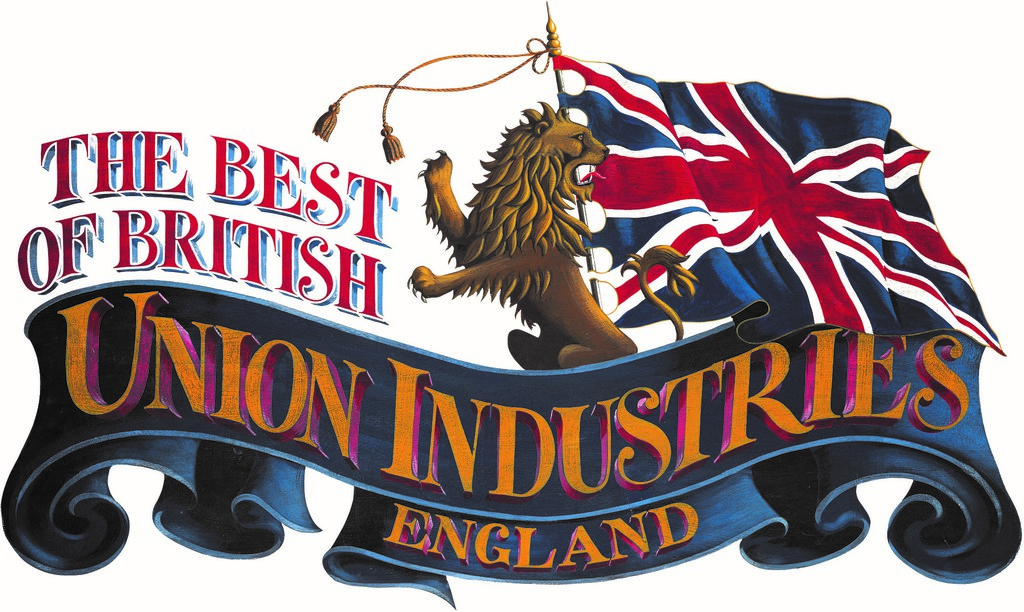 Established in 1937, Tyneside Safety Glass originally manufactured various forms of glass required during the Second World War. The family-owned business now supplies the automotive, security and defence sectors in addition to the rail, motorsport and architectural industries.
Chris Hannant, managing director at Tyneside Safety Glass said, "Our company has been developing first-class products for over 80 years and it's great that we are in a position to invest in new machinery to strengthen our current capabilities and further develop in the market.
"It's important that we protect our investments and employees to the best of our ability and although there were other companies out there quoting us a lower priced door than Union Industries I decided to place the business with Union Industries due to the company's confidence in its products and professionalism.
Alan Hirst, sales director at Union Industries added, "We always like to cater to our customer's needs and sometimes that means making modifications to our existing products, which we're more than happy to do.
"Tyneside Safety Glass wanted a high quality product to match the investment they have already made in upgrading the machinery on site, and we were able to deliver exactly that."
OTHER ARTICLES IN THIS SECTION