ARTICLE
Easy to maintain
16 November 2017
The Elesa Eleroll modular Roller and Ball Track Transfer Units offer quick easy installation and update for the smooth rolling movement of products in manufacturing and storage/distribution situations.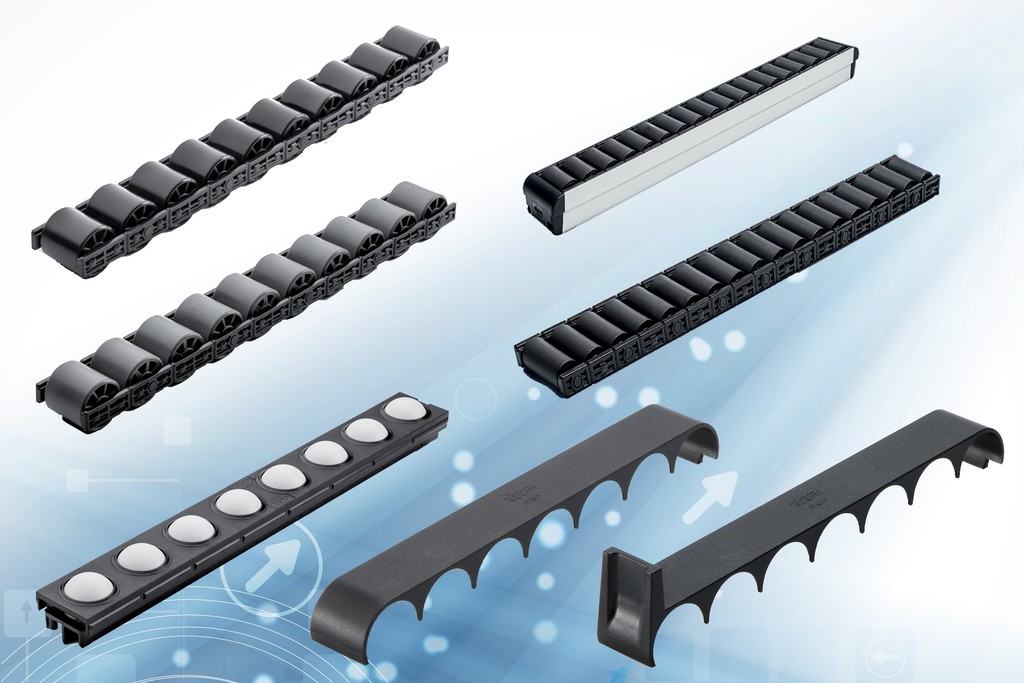 They are suitable for the handling of delicate materials and require no maintenance – replacement of individual roller sections or balls saves time as only the damaged unit need be snapped into place without the need for screws or other fasteners, and without dismantling the whole conveyor track.
Eleroll units are available as roller modules for linear movement and balls for 360° omni-directional movement in standard sizes of 25mm for rollers and balls, and as light duty low profile rollers of 14.5mm dia which minimise vibration and noise.
The roller elements, suitably fixed inside the RLT-AL aluminium profiles are suitable for feeding and discharging benches in construction machinery, storage and picking systems, packaging machinery, etc.
RLT-U-PA roller elements are also suitable for handling heavy packages, RLT-U-TPU roller elements, with rollers in anti-scratch material, allow the handling of delicate materials such as glass and wood.
RLT-U15 roller elements (14.5mm dia) are suitable for handling of packages with reduced weight and size where the smaller diameter of the rollers ensures a reduction in vibration and consequently lower noise during handling of packages.
OTHER ARTICLES IN THIS SECTION