ARTICLE
Logistex adds Automha Group solutions to offering
07 November 2017
The UK-based systems integrator will focus on the Autosatmover & Supercap solutions.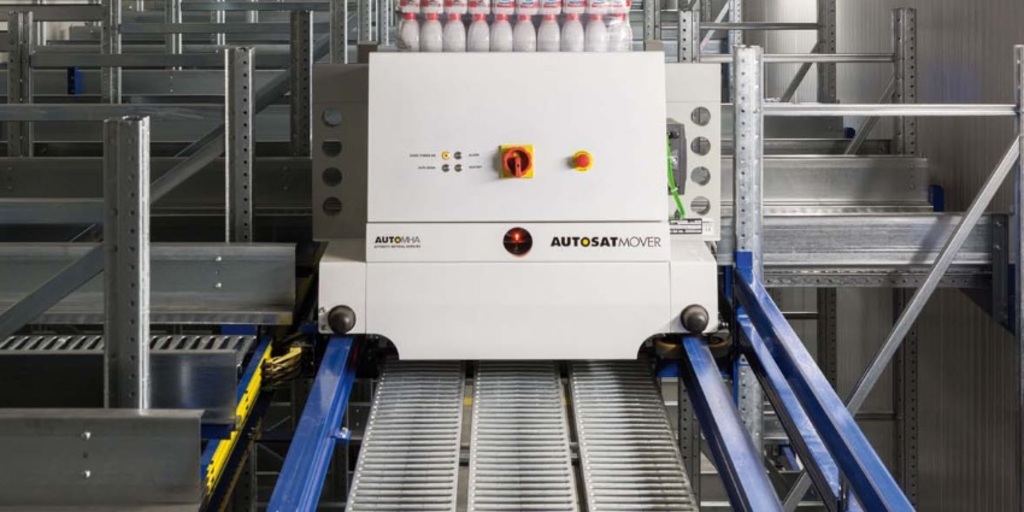 Automha Group, an Italian provider of advanced integrated supply chain automation technology, software and services, has announced Logistex, a UK leading company in warehouse automation, as the new official distributor in the UK. Logistex has been designing and delivering warehouse solutions for 80 years, and prides itself on being able to offer unbiased and objective guidance to clients.
Adding the Autosatmover and Supercap solutions into the Logistex portfolio will create more choice for customers.
Jerry Woodhouse, managing director at Logistex says: "Logistex's independence allows us to select the most appropriate equipment to meet the customer's needs. We are delighted to be the Official Distributor of this leading edge technology available from Automha, which integrated with our in-house warehouse management system, LWS Reflex, provides a powerful combination for any supply chain operation seeking to improve its performance. Logistex has further strengthened its strategic partnerships with another best of breed product."
Autosatmover is a shuttle-based storage solution.
Supercap is an automated shuttle using advanced supercapacitor-based energy technology.
"Automha is always looking for excellence, both in organisation and quality of its products, solution and services." Franco Togni, Automha Group President & Founder claims: "How to make this possible? Choose the right and brilliant strategy, choose the right partner that reflects our mission and philosophy, to provide customers with a winning cooperation for the best solutions and services."
There is a great synergy between Automha and Logistex, with the two companies complementing one another with strong market positions and regional presence. According to Automha Group CEO Giuseppe Stefanelli : "This new strategy and this new distributor will enlarge our strength in the British market with both Autosatmover and Supercap solutions; we have chosen the right distributor at the right time."
OTHER ARTICLES IN THIS SECTION