ARTICLE
Furniture manufacturer boosts pallet gate safety
13 November 2017
The manufacturer turned to NSI Projects when self-built pallet gates proved too high-maintenance.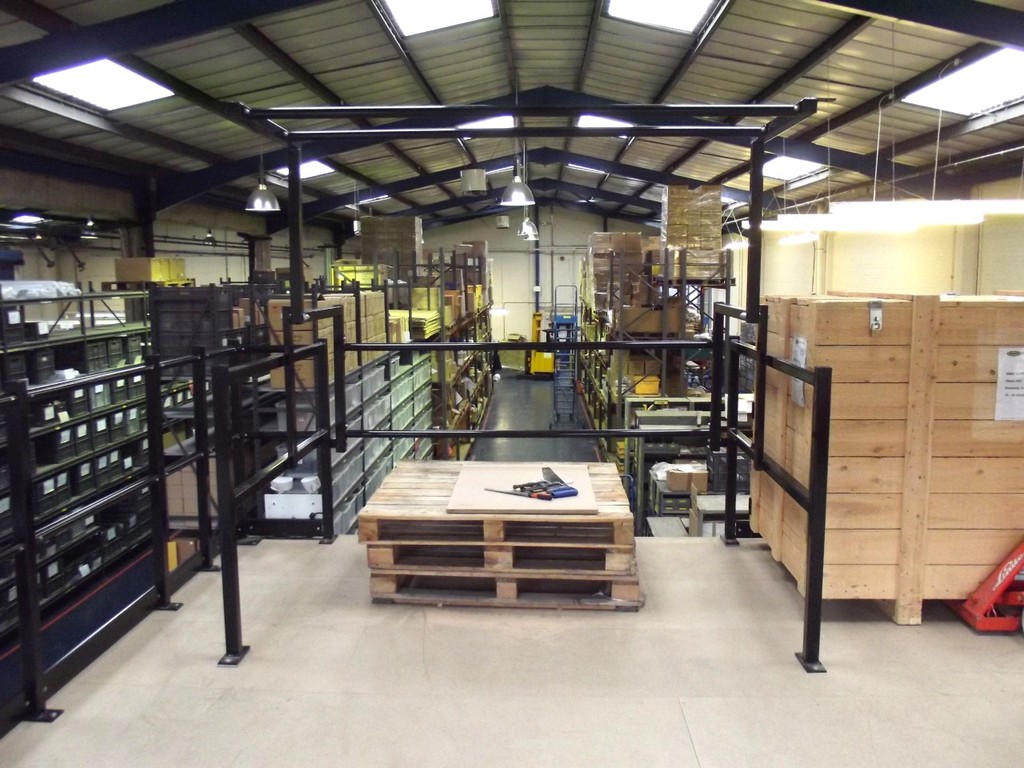 JJO is a leading supplier and producer of kitchens, bathrooms and bedrooms. Based in Bacup in Lancashire, they were keen to invite a local company to talk about their pallet gate requirements. After a quick web search, the NSI Projects website popped up and they got in touch.
Maintenance manager Hez Eaves wanted to arrange a site visit so we could offer advice on the best type of pallet gate to install. JJO has spent time making gates themselves but the effort involved in maintaining the gates proved to be time consuming. JJO was happy with NSI's recommendations and costings, and has since placed a repeat order.
Eaves explains: "One recurring repair was to one of our mezzanine safety gates. These had been fabricated in-house and had served for many years but were heavy and cumbersome to use. I then was browsing for safety gates on the websites, when I came across NSI Projects. I viewed their gate options and made contact with them. I was paid a visit by their sales manager, who was very helpful and informative of our needs, she did the measurements and made recommendations of the best type of gate required.
"Costings are always a concern, however I found them to be very well priced and within a couple of weeks we received the gate as a self-assembly option. I proceeded to assemble the gate and install it myself with the help of an apprentice engineer, and it was simple and easy to do. The assembly and installation took approximately 2 hours which caused minimum disruption to the warehouse operations. The quality of materials and design of the gate is of a high standard and our operators are more than happy with the equipment as it easy to use. This is why I have just purchased another gate, and will hopefully continue till we have upgraded all others on site."
See here for more on Mezzanine Pallet Gates
OTHER ARTICLES IN THIS SECTION