ARTICLE
Save space and reduce your carbon footprint
16 November 2017
The search for a large watertight IBC container designed to package any kind of material is over, according to Goplasticpallets.com.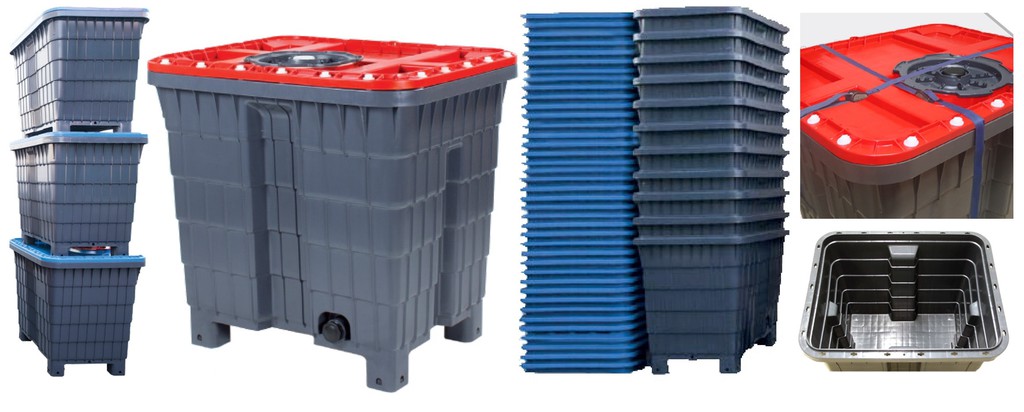 The company has introduced the new Multitank 400 litre IBC — which has been designed to improve the packaging, storing and transporting of food and non-food products in bulk, in a sustainable way.
What's more, the Multitank's conical design and robust construction means it's a cost effective reusable packaging system that is claimed to save a staggering 75% of storage space thanks to its stacking and nesting abilities.
Jim Hardisty, MD of Goplasticpallets.com, which is the sole UK distributor of the product, said: "The Multitank is an innovative, cost efficient and space saving system.
"It is an extremely versatile IBC plastic container, for use in food, food ingredients processes and transportation. In reality, however, it is unlimited in its application – the possibilities are endless covering food waste, retail waste, recycling, and many more bulk applications.
"Each one nests inside the other when empty, easily stacking in 10, meaning that 54 empty Multitanks occupy just 4.8m² saving up to 75% of your storage space on a return journey."
OTHER ARTICLES IN THIS SECTION