ARTICLE
Load safely at height with Ajax Safe Access 
20 November 2017
Safety is a priority within any workplace, in particular working at height. The employer has a responsibility for the health and safety of their employees. Therefore it is crucial to eliminate potential risks or falls when working on high level platforms.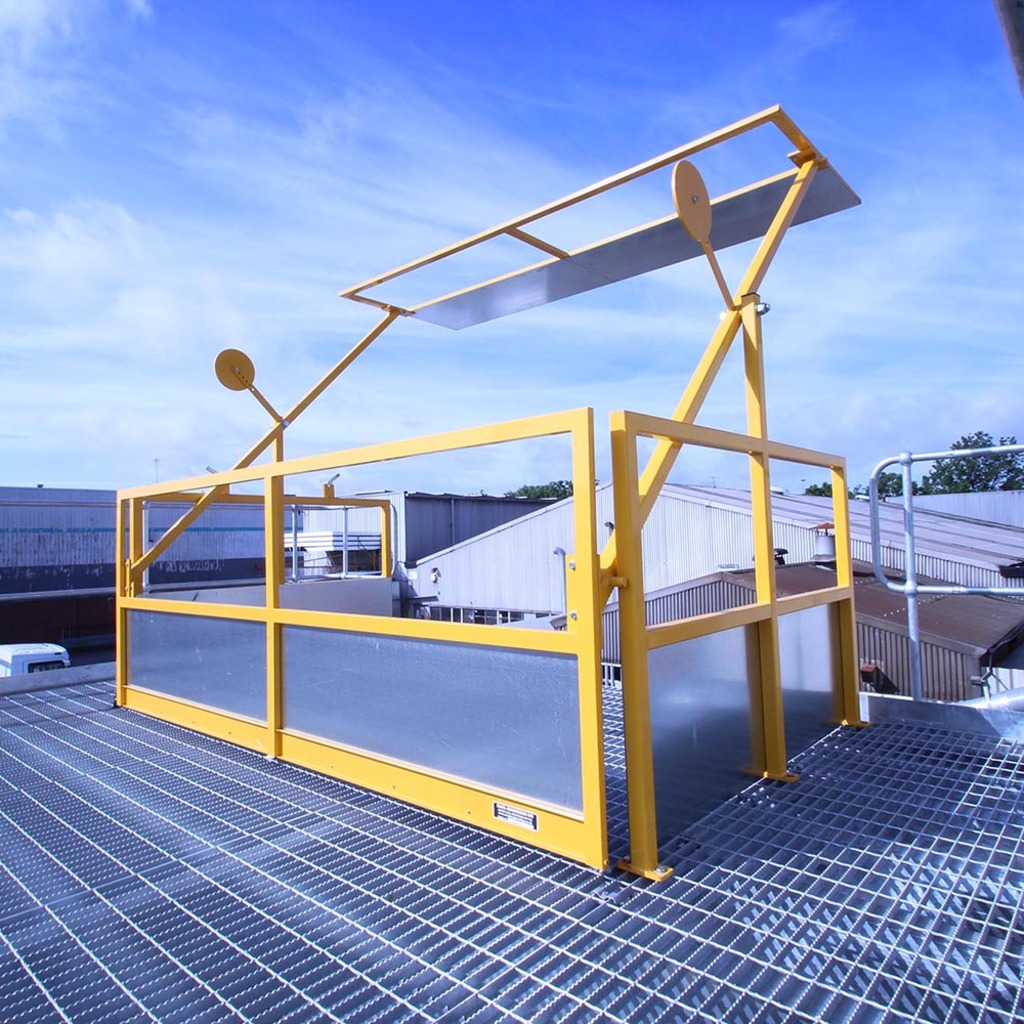 Ajax Safe Access provide a wide range of pallet gates to eliminate any exposed edges when loading or unloading at height. When one side of the pallet gate barrier is open for the goods to be loaded into the gates' loading bay from below, there other side of the gate acts as a safety barrier so operatives cannot fall of the edge.
Ajax offer a range of styles that all have counterbalance operations, supported with a locking mechanism to hold the position.
Space Saving Roll Over Pallet Gate
For an area with restricted floor space, the Roll Over is ideal. Its design allows the loading and unloading of goods and only uses half the space of the load when in its closed position.
Large Loading Swing Arm Pallet Gate
The Swing Arm Gate has a heavy duty construction and a larger capacity than the Roll Over Gate, therefore it is recommended for larger, taller loads.
Guillotine Pallet Gate
The Guillotine pallet gate has a vertical up/down motion to give a cleaner loading access all three sides, enabling loading from the side of front, lending itself a multidirectional approach.
In addition, Ajax have the ability to fabricate bespoke pallet gate designs to suit unique specifications and requirements.
The pallet gates are British manufactured from mild steel and the Ajax Manufacturing site and powder coated to BS 08E51 or galvanised to BS 729 to cope with harsh weather conditions. Alternatively for environments where hygiene is imperative, the pallet gate construction can be completely manufactured from stainless steel.
AJAX Safe Access | by Canal Engineering Ltd
+44 (0)115 986 6321
OTHER ARTICLES IN THIS SECTION