ARTICLE
Jungheinrich launches UK based parts centre
27 November 2017
The German forklift manufacturer launched the specialist parts centre based in the Midlands to support its end-to-end customer service model. The new parts centre will equip service engineers with faster access to parts.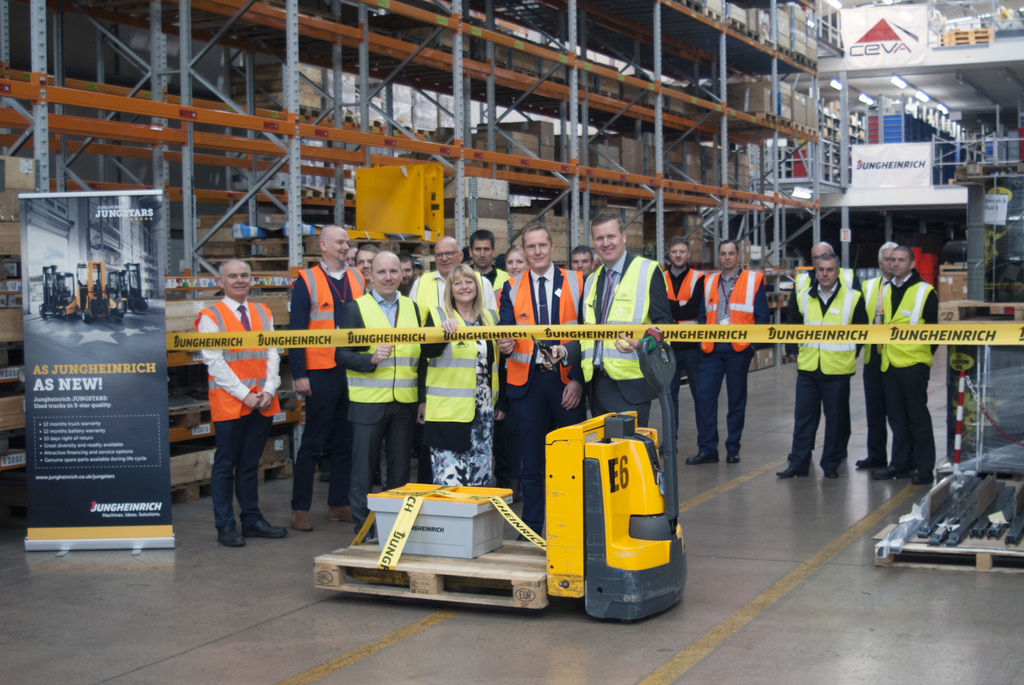 The move aims to increase response times, provide greater availability of parts, decrease lead times and drive efficiencies, while maintaining and improving SLAs.
The launch is part of a global investment by Jungheinrich to provide dedicated and local support to its customer base.
Steve Shakespeare, director – customer service, Jungheinrich UK, said: "Jungheinrich's customer service engineers have always been and will continue to be an essential component of the working relationships we build. Group-wide, Jungheinrich is focused on developing a strong engineer network that provides extensive and unparalleled customer support. The addition of a UK parts centre will streamline our existing operations, allowing for a more tailored UK customer support system.
"Our customers require two critical elements from their customer services teams – trucks and solutions that operate as efficiently, safely and effectively as possible, and technical support and expertise. At Jungheinrich we endeavour to ensure our engineers have access to the highest quality support, training and tools to help them provide a truly connected customer experience and the opening of the UK parts centre is pivotal to supporting their continued success."
OTHER ARTICLES IN THIS SECTION