ARTICLE
Hubtex and Dimos sign collaboration deal
07 December 2017
Hubtex and Dimos – both manufacturers of industrial trucks, sideloaders and special equipment for the transportation of long, heavy and bulky goods – will be working together more closely in future.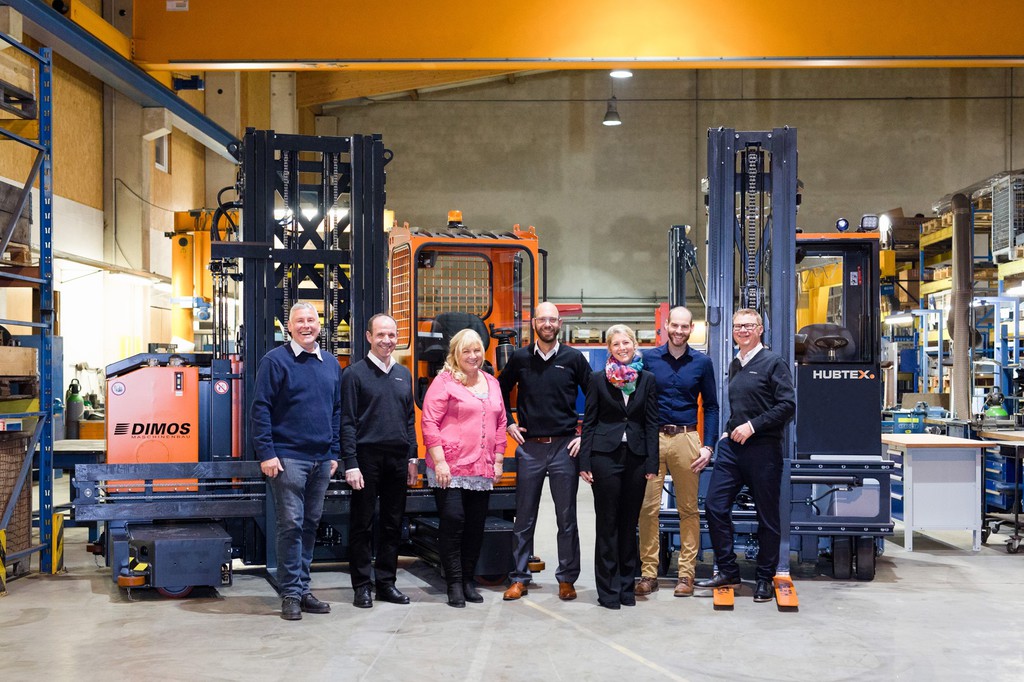 Hubtex and Dimos are entering into a strategic collaboration. The deal sees Hubtex acquiring a stake in Dimos. Through their collaboration, the two manufacturers of special-purpose intralogistics vehicles are eyeing synergies in development, production and procurement.
Through the cooperation, the two industrial truck manufacturers are primarily looking to form a powerful alliance of technology leaders and jointly expand their leading market position.
Alfred Schütz, executive manager at Dimos said: "Together, we will continuously build on the technical edge that both companies enjoy. Both sides see huge potential in the development of new standard and tailored solutions. Hubtex is exactly the right partner for this task."
Both brands and companies will be maintained.
OTHER ARTICLES IN THIS SECTION