ARTICLE
Dachser takes on electric trucks for urban deliveries
14 December 2017
Dachser is the launch customer for Daimler's all-electric FUSO eCanter light commercial vehicle.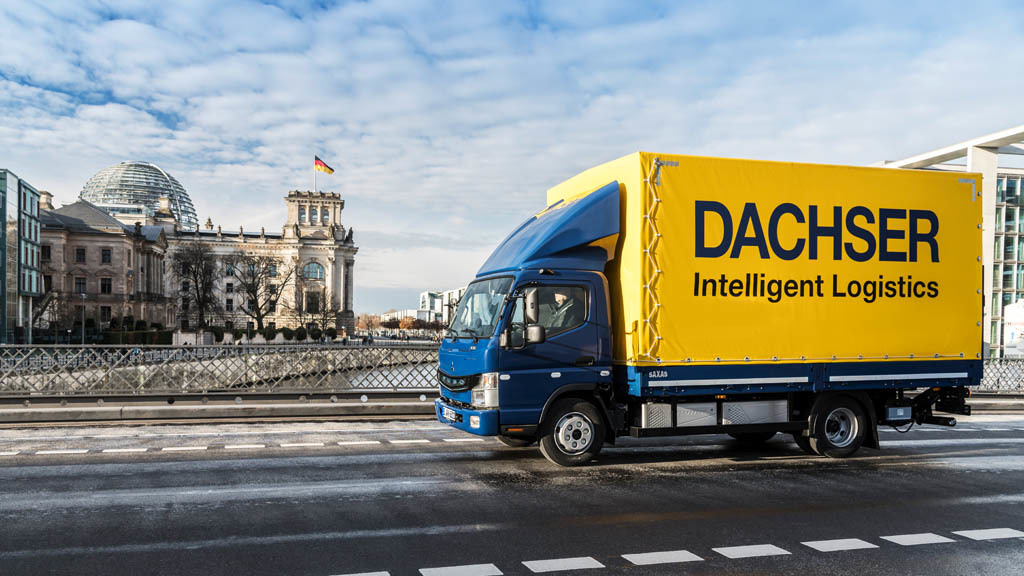 As of spring 2018, the logistics provider will be operating two of these trucks in city centres—one in Berlin, the other in Stuttgart.
Their job will be to deliver pallets of manufactured goods, either to microhubs or directly to customers. They will also collect goods and bring them to Dachser's branches in Schönefeld and Kornwestheim. "These electric trucks are ideal for city centres and that's where they will most often be found," says Hohm.
Depending on its design and purpose, the all-electric light truck offers a range of some 100 kilometres and a load capacity of up to 3.5 metric tons. Its electric powertrain comprises six high-voltage lithium-ion batteries, each one with 420 V and 13.8 kWh.
OTHER ARTICLES IN THIS SECTION