ARTICLE
Customer Engagement Solution launches
13 February 2018
The solution from Manhattan Associates gives retailers insight into individual shopping experiences to provide personalised service.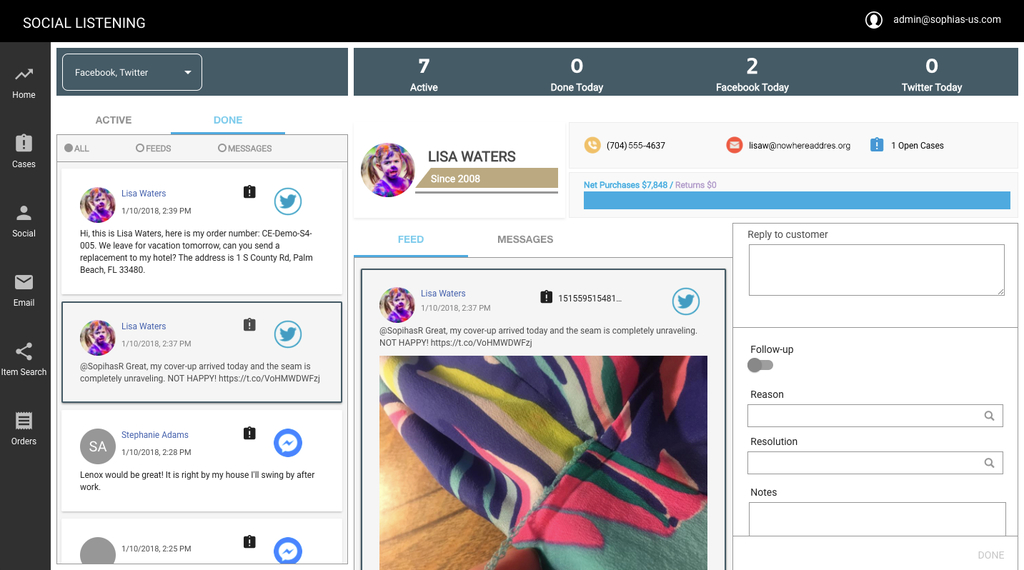 Part of the Manhattan Active Omni platform, Manhattan Customer Engagement is said to be the first product to connect customer conversations on social media platforms, like Facebook and Twitter, with real-time order information to give associates a complete and accurate picture of each customer's buying journey.
This single, comprehensive view of the customer eliminates multiple applications and simplifies the process of analysing each customer's buying journey. Customer Engagement works with Enterprise Order Management to predict and identify potential issues and automatically create cases to correct them before they become problems.
Features include:
• Customer Profile and Analytics – Delivers real-time, updated customer profile and metrics driven by current and historical orders, performance against commitments and aggregate data.
• Case Management – Natively built within the ordering system of record, Customer Engagement gives associates the ability to open, manage, escalate and resolve customer issues directly.
• Social Listening and Communication – Native integration to social channels within the ordering system of record increases customer service reach and reduces response times for customer needs.
• Associate and Manager Dashboards – Command and control over the customer experience by providing a comprehensive view of customer history and the ability to monitor daily work activity.
Receive up-to-date product, customer and partner news directly from Manhattan Associates on Twitter and Facebook.
"When it comes to defining the optimal service experience, every customer comes with a different set of needs and desires," said Eddie Capel, president and chief executive officer of Manhattan Associates. "By being the first to connect order and customer data, Manhattan's new Customer Engagement solution delivers the industry's only actionable insight into the what, why, and how of omnichannel shopping so that retailers can truly personalise and optimise the entire buyer journey."
OTHER ARTICLES IN THIS SECTION