ARTICLE
BITO plans new container sizes suited for eCommerce
01 February 2018
Joining BITO's existing 600 x 400 mm containers this year will be nestable two-third and one-third size containers, which provide the kind of solution sought by e-commerce retailers for deliveries and storage within automated facilities.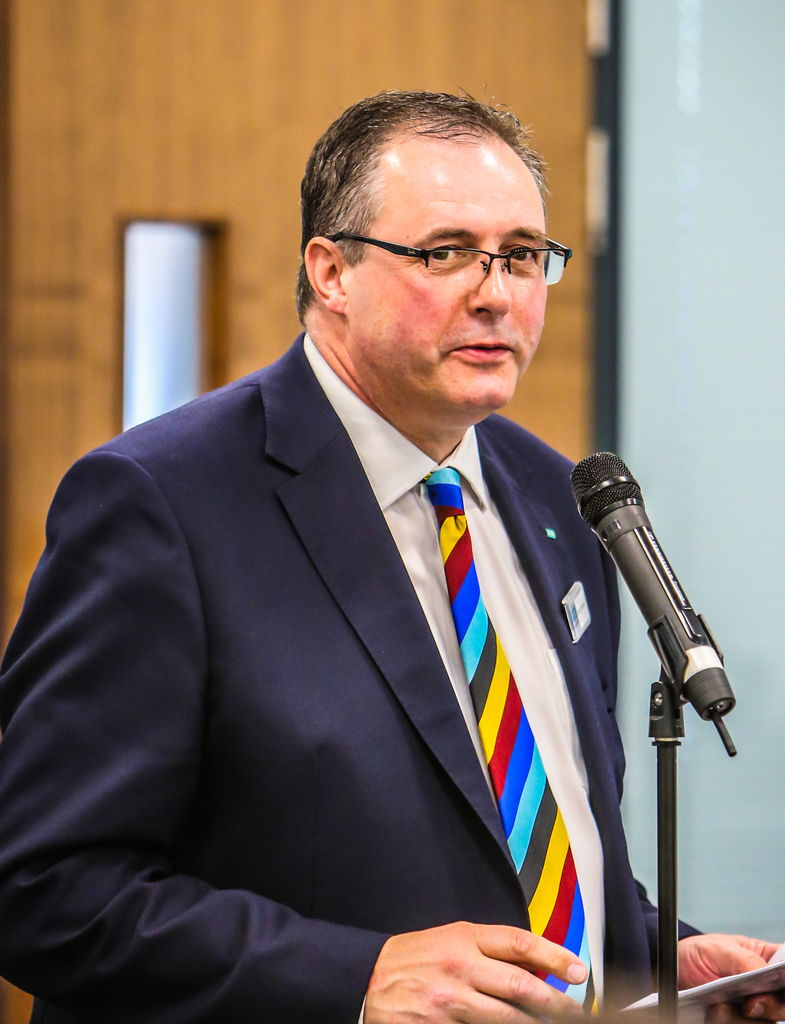 This is part of an extensive product development programme being carried out by BITO, which will also include the opening of new facilities.
BITO will continue its expansion into new fields, such as 'mechanisation' with the LEO Locative internal transport system.
Another exciting development will see BITO producing a range of lower carbon footprint containers using sunflower seeds. Husks of sunflower seeds, which have been crushed to extract their oil, are ground into small pieces and added to the container's polypropylene mix. The 20 per cent sunflower husk constituent has no detrimental effect on the integrity of the containers but offers a lower carbon footprint option.
Investment in BITO's production capabilities includes a new robotic Adjustable Pallet Racking (APR) welding machine. This will increase APR beam production by more than 20% at BITO's plant in Meisenheim.
A new factory in Poland will be producing both steel and plastic components for BITO's extensive product range, and serves as the ideal template for potential facilities on other continents where there is significant market growth.
A new shelving production line in Meisenheim will see a three-fold increase in shelf production capacity, as well as providing new ranges of shelving and the capability to extend the range of sizes. For example, BITO's current widest shelf in its boltless shelving system is 1300 mm; in the future it will be 1500 mm. The narrowest shelf, currently 300 mm, will come down to 150 mm. In addition to the current 40 mm depth, there will be a 25 mm option. These additional smaller dimensions provide lower cost shelf options and provide solutions suited to ecommerce retailers, as well as opening up BITO to new commercial markets such as banks and offices.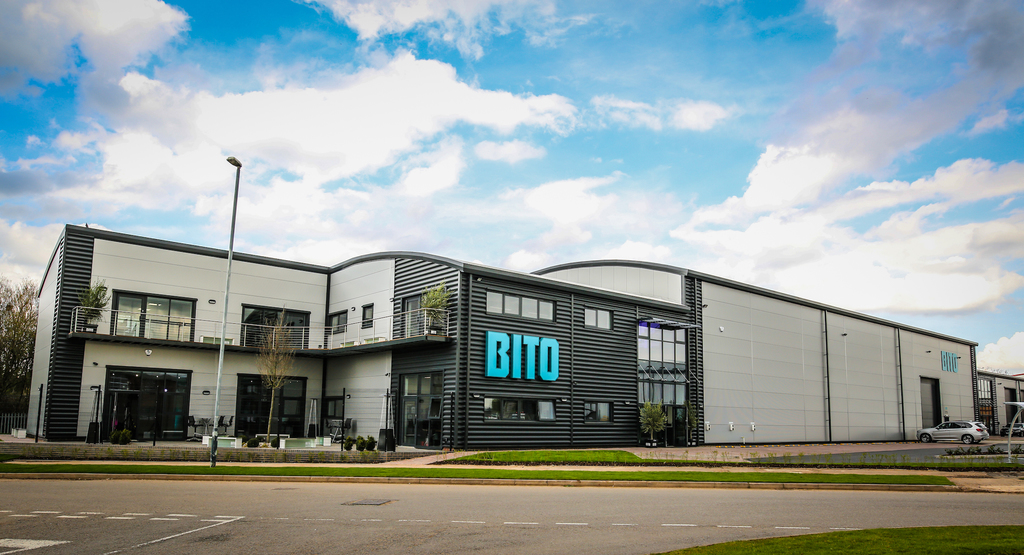 Production capacity in Germany for plastic products will be increased by 80% with an extension to BITO's plastic factory in Lauterecken, which is close to the company's Meisenheim headquarters. This extension will be fitted out with additional injection moulding machines that will be heavier than BITO's existing units. This will allow the company to move into plastic pallet box production.
Edward Hutchison, Managing Director of BITO Storage Systems says these developments will offer customers significant advantages through access to new and broader ranges of products.
Development of BITO UK over the last 5 years has resulted in genuine growth and a positive trend for the business due to the investment in people, new products and an extension of production capacities.
Putting this picture into figures, BITO UK's sales have grown approximately 150 per cent over the 5-year period between 2012 and 2017, with the company posting 2017 sales of £15m, and profit doubling to 6.25 per cent. BITO UK's share of BITO Group sales has risen from 4 per cent in 2012 to just over 7 per cent in 2017 (a 72 per cent increase). During this period staff numbers have grown from 13 to 32, the number of orders has risen by almost 80 per cent, the average order value has grown by over 39 per cent and the company is seeing its customer base expanding.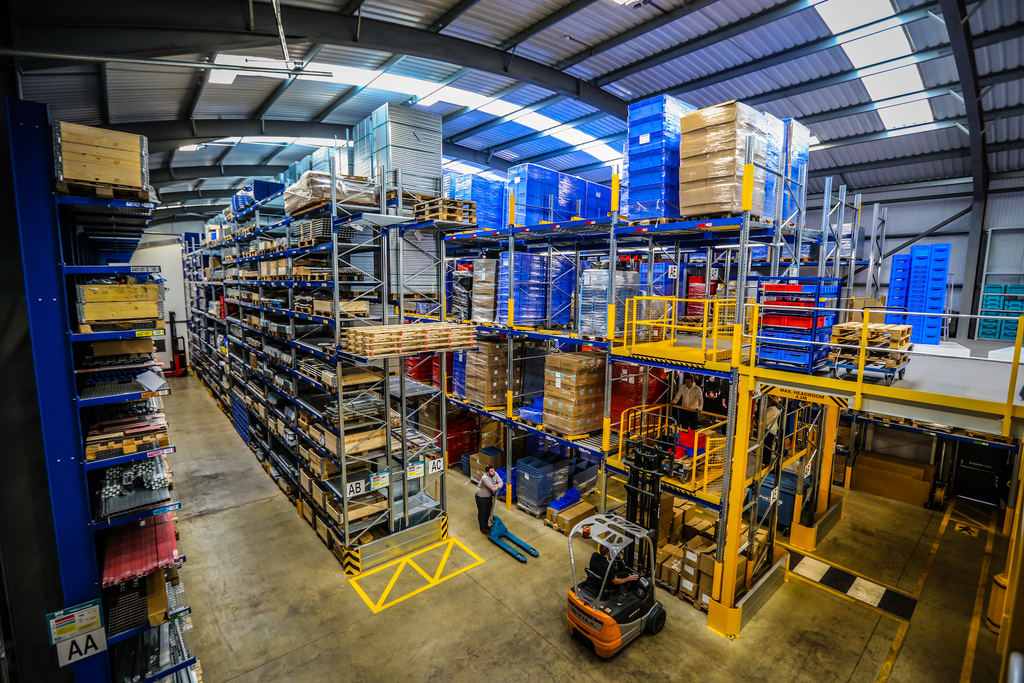 BITO UK is a subsidiary of the BITO Group, the market leading provider of storage and order picking solutions – a privately owned global business founded in Germany. For 59 years the BITO Group has been at the forefront on intralogistics. Today, headquartered in Meisenheim, Germany it employs 950 people with subsidiaries and partners across the world served by two production sites in Germany, covering a total footprint of 140,000 square metres. In 2017 the BITO Group turned over €240m.
BITO UK was founded in 1999 and has developed to become the biggest division of the BITO group. From its Nuneaton facilities, is offers customer support, solution design, project management, UK stock holding, after sales service and the Experience Centre, where visitors can see and operate some of the latest developments in storage and handling.
BITO UK has three key channels to market: National Key Accounts, Regional Project Sales and BITO Direct – which sells primarily via the Internet.
Always looking towards the long-term, the BITO Group is continually reinvesting. Over the last 5 years, €70 million has been invested including €20 million during 2017 with the same amount for 2018, and this rate of investment is set to be on-going.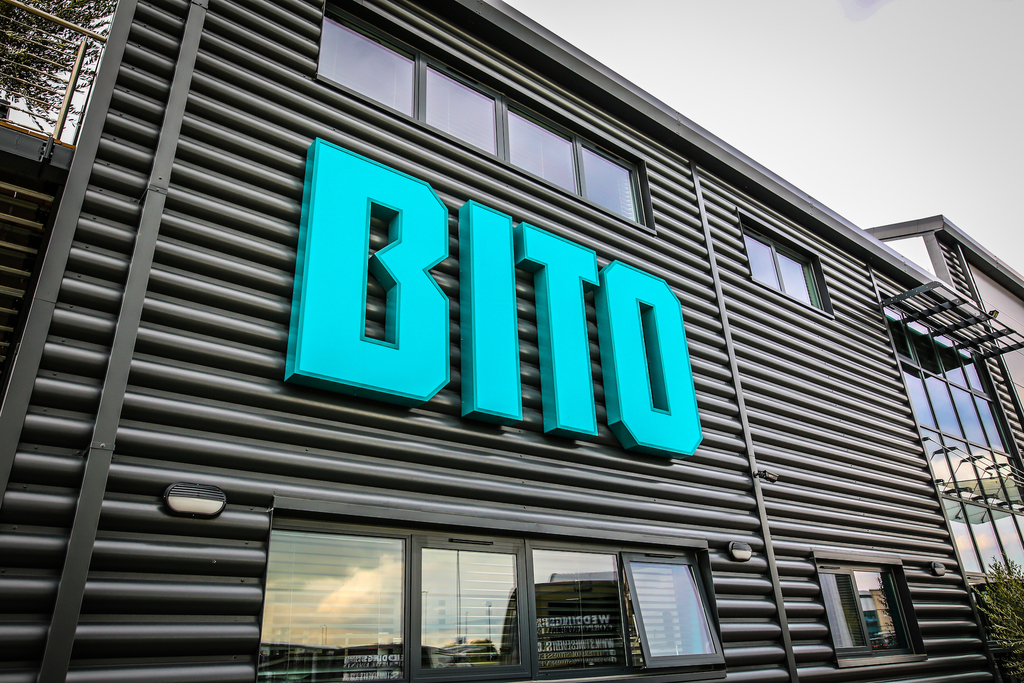 Further afield, BITO is following some of its system integrator partners and key account customers moving into US market. The company is establishing a US subsidiary based near Baltimore, USA.
Finally, in terms of BITO Group investments, comes the exciting and novel BITO Campus. This legacy project is based on the vision of BITO owners, Mr & Mrs Bittmann and their passion to develop products from an early stage. They are now offering entrepreneurs a workshop environment where they can bring along a product and have the ability to turn it into a reality either through BITO, in partnership with BITO or have BITO advise and manufacture on their behalf. Open to entrepreneurs from around the world who have a great idea but lack the vehicle to take it to market, the BITO Campus is a converted school building which has received a €3m kit out. This facility provides a fully equipped workshop, staffed by engineers, which can produce prototypes; meeting facilities; and apartments in which entrepreneurs can stay to develop their prototypes.
In conclusion, BITO UK has grown in the last five years and will continue to grow by about 12% this year. The sector is looking healthy and we are gaining market share. Our strategy to sell directly to end-users or via systems integrators is proving to be the right one. This is now being enhanced by our direct channel, which includes the new shop on BITO.com. Now, when we sell a project we offer customers a key code that allows them to go online and buy products at a discounted price. This gives the customer confidence that the value they are receiving in the initial project price is continued with extras they buy online. As we travel through 2018, BITO UK looks forward to all of these exciting developments and the significant advantages they will deliver to BITO's customers.
OTHER ARTICLES IN THIS SECTION