ARTICLE
Future tech today
09 February 2018
A central theme running throughout LogiMAT will be Industry 4.0 and Logistics 4.0.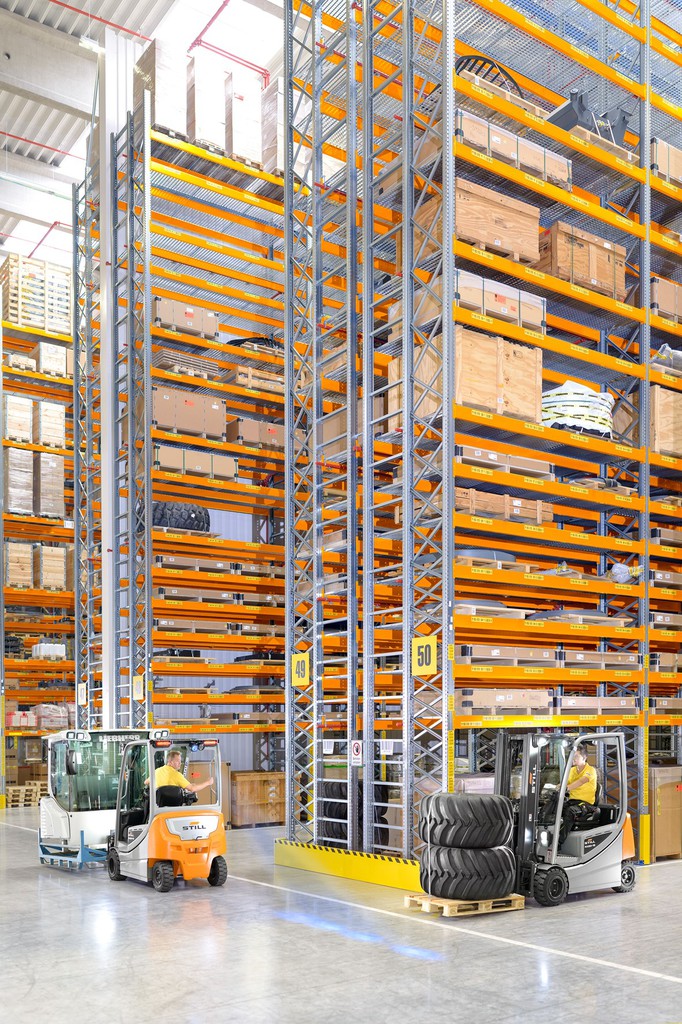 Between 13 and 15 March 2018 at LogiMAT in Stuttgart, more than 1,500 exhibitors, a quarter of them from European countries outside Germany and elsewhere in the world, will present 'First-hand intralogistics: Digital – Connected – Innovative".
The overriding theme among all exhibitors is the integration of modern technologies and materials into future-proof solutions for the challenges posed by Industry 4.0, Logistics 4.0, the Internet of Things (IoT) and the associated digitisation.
Peter Kazander, MD of the LogiMAT organising company EeroExpo says: "This is reflected in the LogiMAT 2018 motto 'First-hand Intralogistics: Digital – Connected – Innovative' as well as the ongoing theme of 'human/machine interaction'," Kazander explains. "The majority of international exhibitors are presenting – many of them as world premieres – intelligent and innovative solutions to the current challenges in intralogistics. They are driven by the digitisation of business processes and the requirements for the collection, processing, filtering and provision of digitised data needed for the control of efficient and increasingly automated processes in intralogistics and supply chain management."
UK firms at LogiMAT
ALK Technologies (Hall 6 | Stand B33); Axicon Auto ID (Hall 6 | Stand G11); CoGri Group (Hall 10 | Stand A21); Flexi Narrow Aisle (Hall 10 | Stand A22); FMH Conveyors International (Hall 1 | Stand A11); Guidance Automation (Hall 7 | Stand G60); Impression Technology Europe (Hall 4 | Stand D17); JBT Corporation (Hall 7 | Stand B41); Loadhog (Hall 4 | Stand C41); Manhattan Associate (Hall 10 | Stand C81); McCue Corporation (Hall 1 | Stand A61); Movetech UK (Hall 7 | Stand D08); Newland Engineering (Hall 1 | Stand L45); Sentek Solutions (Hall 5 | Stand A11); StayLinked Corporation (Hall 6 | Stand B33); Zebra Technologies Europe (Hall 6 | Stand B33).
Exhibitors from the AutoID and packaging technologies sectors are represented in Halls 4 and 6 and in the exhibition centre entrance lobby.
In Halls 1, 3, 5 and 7 materials handling and systems engineers will exhibit their latest developments for efficient material flows and smooth interaction between humans and machines or robots.
The ongoing development of driverless transport systems, support systems and electrification will define the displays of the forklift manufacturers in Halls 9 and 10.
OTHER ARTICLES IN THIS SECTION