ARTICLE
Work underway on £4.5m investment at Port of Newport
12 February 2018
The new warehouse will be built at North Side, South Dock, Newport, to help the ABP port to accommodate growth seen in agriculture-related cargo volumes.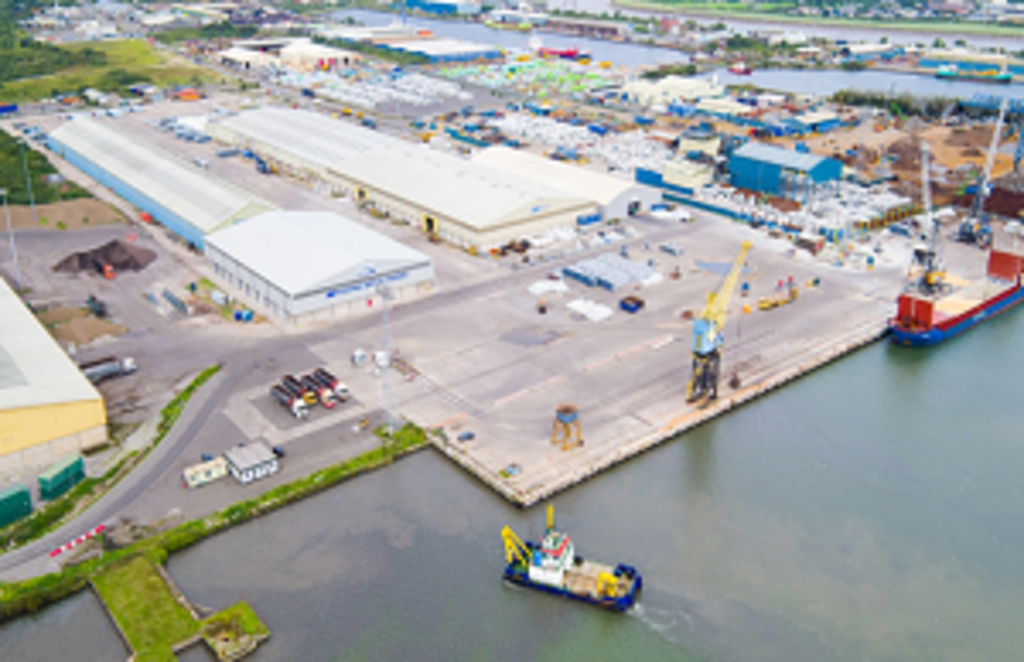 The new warehouse, known as 21 Shed, will provide an additional 70,000 sq ft of covered bulk storage facilities for port customers.
The agriculture sector has been growing at the port for several years. In 2017, the port saw year-on year growth of 14% in bulk fertiliser imports and a 54% increase in animal feed imports. This new warehousing investment will ensure the sector can continue to develop at the port.
Ralph Windeatt, port manager for Newport, said: "Agribulk cargo volumes have been increasing steadily at Newport for several years. In order to support this, we have been proactive in our approach to investments for port customers to ensure that their businesses, and the local farmers, feed mills, and other industries they support, can continue to benefit from ABP's services for many years to come."
ABP has been investing in the agriculture sector at Newport for several years. In 2015, £3.3 million was invested in new cranes and in 2016, £2.3 was invested in the construction of a 3,500 sq ft warehouse for the sector along with new weighbridge facilities. ABP have also been working to improve operational efficiency of the way this cargo is handled at the port to ensure customers are receiving a modern and efficient service.
In 2017, the Port of Newport handled 2.2 million tonnes of cargo while supporting 3,000 local jobs and contributing £186 million to the Welsh economy.
OTHER ARTICLES IN THIS SECTION