ARTICLE
Optimise intralogistics costs
15 March 2018
Fronius will present its extensive range of products and services from 23-27 April at CeMAT 2018 in Hanover.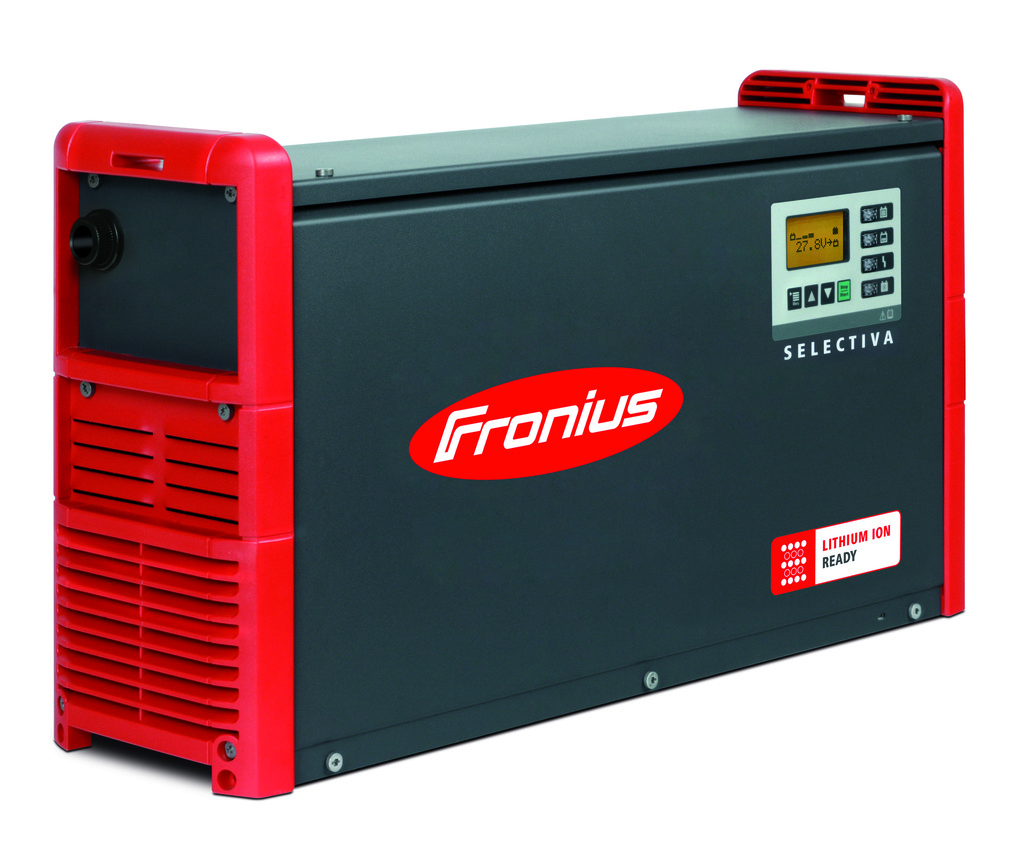 From energy-efficient and gentle battery charging systems to alternative drive technologies, plus charging rooms and stations equipped in line with the prevailing standards: visitors to CeMAT 2018 will find the solutions they need to sustainably optimise intralogistics operating costs.
Whether you have lead batteries, lithium-ion batteries or fuel cells: Fronius advises and supports operators of forklift trucks to find the most cost-effective drive technology for their fleet, and to implement bespoke complete systems.
Among the products on display will be the battery charging systems of the Selectiva family. Incorporating the Ri charging process, these chargers from Fronius offer the most advanced, most efficient and most gentle charging process for lead-acid batteries on the market today. The charging characteristic adapts itself to the age, capacity, and condition of the battery, which reduces both energy losses and harmful warming of the battery. Users are thus able to benefit from much lower power consumption figures and an extension to the service life of their batteries. The Selectiva chargers are also compatible with lithium-ion batteries.
Fronius helps forklift truck dealers provide the most cost-effective and user-friendly configuration of rental forklift fleets. The Selectiva chargers are flexible enough to allow batteries to be charged to varying voltages and capacities. Among the benefits to rental fleet operators and their customers are simple and standardised operation, low weight, a small footprint and low operating costs. Other features, such as the web-based evaluation of charging cycles and a rugged transport box, help prevent incorrect operation and damage, thus significantly extending the service life of the batteries and chargers.
Fronius has developed the I-SPoT Viewer visualisation tool to provide a clear overview of all charging data. Hall 26, Stand L09
OTHER ARTICLES IN THIS SECTION