ARTICLE
Yale to showcase fuel cell trucks at LogiMAT
06 March 2018
As part of its ongoing commitment to the philosophy of 'SME for SME' (mid-sized dealers for mid-sized customers), Yale Europe Materials Handling will be exhibiting the future at LogiMAT 2018 in Stuttgart in hall 9, stand B33 later this month.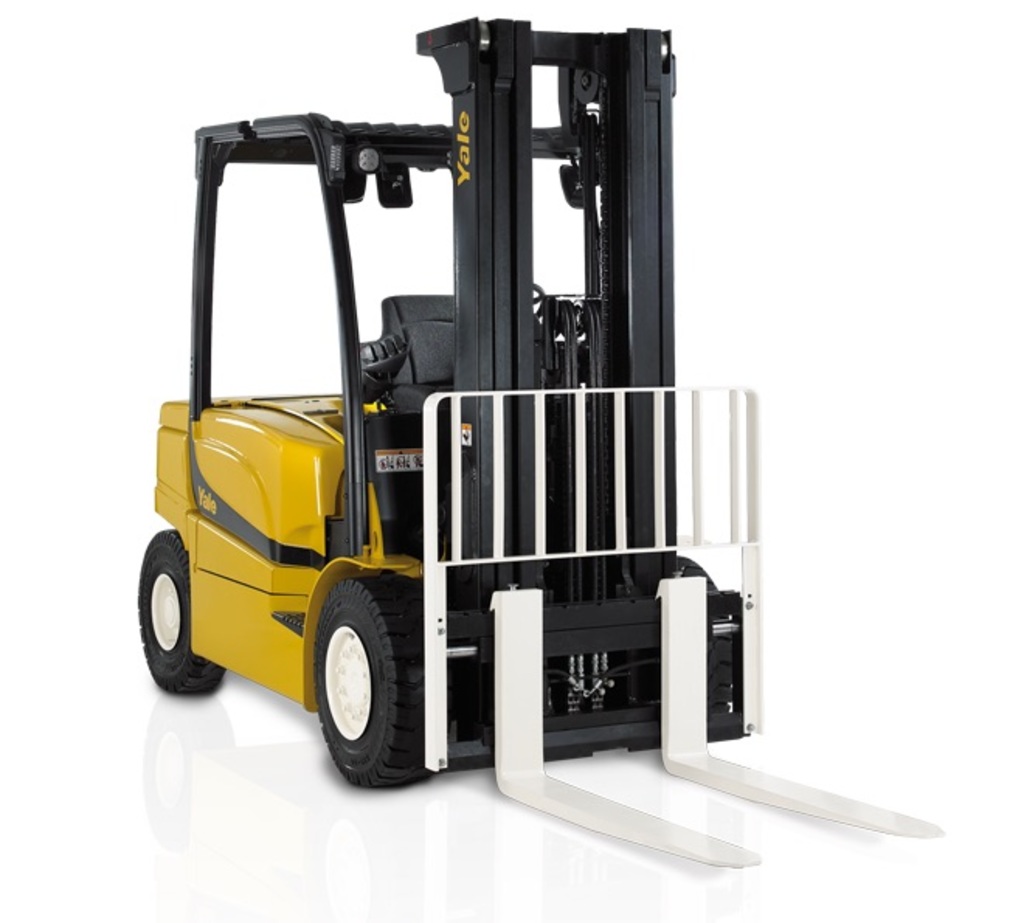 In partnership with its extensive network of dealers, Yale is focusing on how customers of all sizes can create long-term solutions to maximise their productivity through optimising their fleet.
Visitors to Stuttgart will also be able to view and enquire about the lithium-ion battery options for Yale solutions. Using lithium-ion batteries can enable use of a truck over two to three shifts. The balance of performance, manoeuvrability and battery shift life can be customised to the application needs, increasing productivity and throughput.
As part of the company's investment into the future, hydrogen fuel cell technology will also be a focus for Yale at LogiMAT 2018. With the increasing movement towards an ever-more sustainable environment within the materials handling industry, the hydrogen fuel cell can help to contribute towards an emission free workplace. The technology allows for rapid refuelling, minimising lost productivity due to the changing of the battery, and can offer similar performance to that of an ICE.
"Our strength in materials handling solutions is derived from our customers and our dealers. We've listened to their feedback and invested in future technologies, providing customers with solutions that can increase their productivity and efficiency," said Ian Melhuish, VP Sales EMEA. "The expertise of our dealers, many of whom we have worked with for over 20 years, in the medium-sized enterprise space enables them to provide customers with tailor-made solutions to meet their requirements."
Product highlights at LogiMAT 2018
The MS16S Rider Stacker will be present at LogiMAT 2018, which has the option of being equipped with a lithium-ion battery. The MS16S rider stacker is designed for stacking and retrieving goods over short and long distances. With a focus on operator ergonomics, the MS16S offers excellent operator visibility, and the unique variable seat design first seen on the award-winning MPT Series rider pallet truck. Easy, low-step access and high-lift mast provide a comfortable working environment and help to enhance productivity.
For the first time, Yale will be displaying the prototype hydrogen fuel cell battery-powered ERP20VF four-wheel counterbalanced forklift truck, allowing visitors to see and understand how fuel cells can offer the performance of ICE trucks with the environmental benefits of electric trucks. The ERP20VF is suited to internal confined space applications and capable of handling loads of 2,000 kg. The VF series provides the widest range of platforms and battery options, and its best-in-class manoeuvrability allows operation in the narrowest of aisles. Whatever shift pattern or application a business has, there is a VF solution that can meet its demands.
Also on display will be the ERP55VM four-wheel electric forklift truck, ideally suited for heavy duty internal or external applications. For customers in the paper, beverage, manufacturing and automotive industries, the ERP55VM can deliver performance similar to ICE models in applications up to 5,500 kg. The VM series operator compartment is designed to provide the most comfortable working environment for operators and has the lowest whole body vibration (WBV) in its class. Increased articulation from the Yale Extended Steer Axle with Continuous Stability Enhancement (CSE) allows the truck to manoeuvre narrower aisles and provides stability and comfort for indoor and outdoor applications.
OTHER ARTICLES IN THIS SECTION