ARTICLE
Food industry storage and packing specialist installs nine blast freezers
04 April 2018
Blue Cube Portable Cold Stores installed three blast freezers at Rick Bestwick's Warrington and Scunthorpe facilities.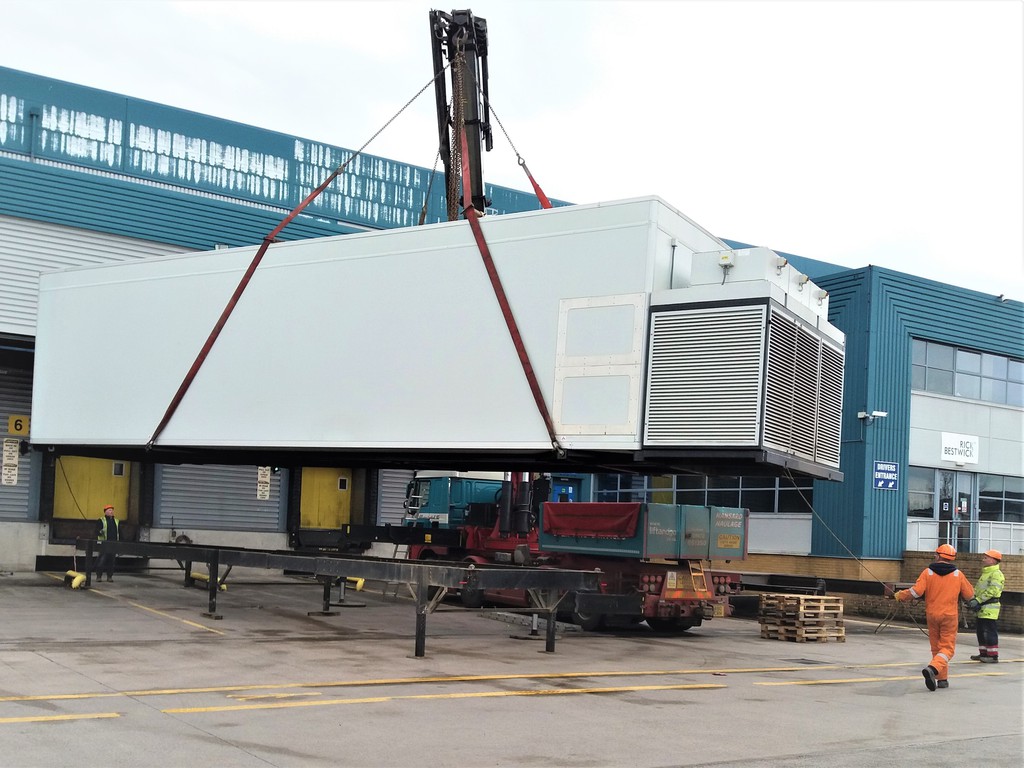 Representing an order of nine blast freezers in total, the contract packer and cold storage specialist chose the high performance 28-pallet 62kW and 115kW units for their energy saving, cost and efficiency benefits.
Rick Bestwick – part of the Magnavale Group – offers some 1.5 million sq ft of warehouse space and approximately 200,000 pallet spaces across all temperature regimes.
Five of the blast freezers are at the Chesterfield site and the other four units are spread across the Liverpool, Scunthorpe and Warrington facilities.
Jonathan Gagg, engineering and procurement director at Magnavale Group says: "It became obvious that we needed to increase our blast freezing capacity to meet the demands of our expanding customer base. We reviewed the blast freezer market and Blue Cube's systems offered the highest energy efficiencies and best value proposition for us and our customers. We also liked the more personal service approach we receive from them."
He continues: "Blast freezing is a key part of our service and helps ensure that our customers' products maintain the highest quality and the longest shelf life possible. It also increases production efficiency and minimises waste.
"The service from Blue Cube has been very good and we're pleased to be able to offer additional capacity to our customers in these areas from now on."
Blue Cube's blast freezers are available in cross or end flow designs and in 7, 19 and 28 pallet capacities. The systems offer blast freeze, chill and temper functionality and can be ground based or elevated.
The latest generation screw compressors ensure greater efficiencies at lower temperatures. Plus LED lighting provides up to 300 lux of light meeting the standard required for loading and unloading.
Each blast freezer is fitted with impact bars, lockable doors and locking door bars whilst emergency lighting, externally mounted audible and visible man trap and temperature alarms provide all the necessary safety features.
In addition, side doors, ramps, dock level platforms and racking are available as optional features. The units can be linked to either a building or each other in order to help improve workflow.
Rick Bestwick provides a complete range of supply chain solutions and added value services including frozen, chilled and ambient storage, blast freezing, microwaving, order picking and despatch, rapid air tempering, repacking, labelling and date coding.
0333 3202620
OTHER ARTICLES IN THIS SECTION