ARTICLE
Hubtex ramps up production
16 April 2018
Hubtex is once again investing in the expansion of its Fulda headquarters, with the company building an additional production facility and a new customer centre.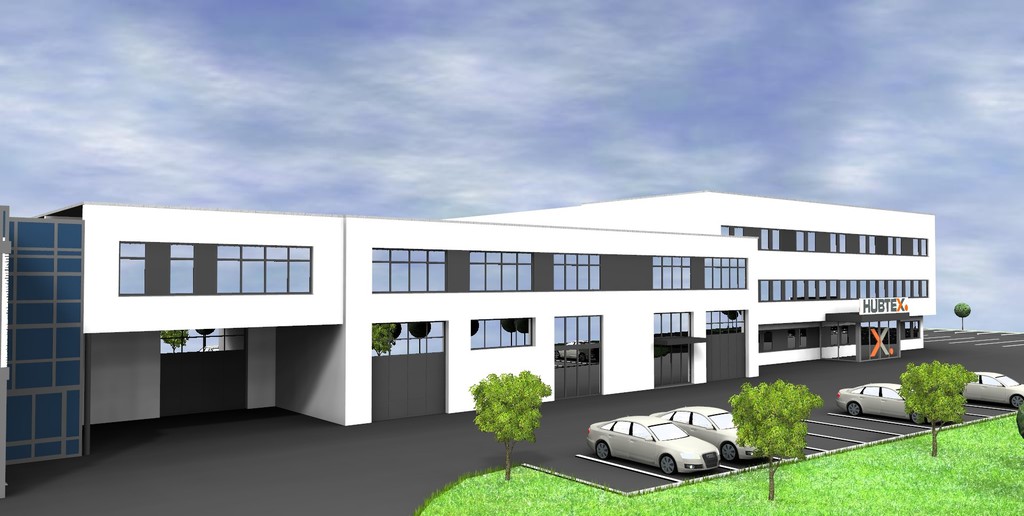 The construction work is set to be completed by September 2018. The move is aimed at enabling the manufacturer to continue to meet the ever-growing demand for special-purpose vehicles and Industry 4.0 solutions.
Presented in 2015 alongside the opening of a new production facility, the FluX, MaxX and DQ-X series of forklift trucks have gone on to become bestsellers. In combination with a growing number of orders for special-purpose vehicles in the field of wood, aviation and final storage solutions for the Industry 4.0 era, this led to a high level of capacity utilisation at the manufacturer.
This development has prompted Hubtex to expand its headquarters in Fulda, through the construction of a new production facility. Spanning approximately 1,130 square metres, the building is primarily set to be used for the production of special-purpose vehicles for the aviation and final storage sectors. The company is also constructing a building covering an area of 260 square metres to house function rooms and a project office.
The new customer centre will be completed in September this year. Here, customised technical concepts will be devised in close dialogue with users. With this purpose in mind, the building will feature meeting rooms and a gallery on the top floor, along with a catering area, function rooms and a training facility on the ground floor. The 750-sq m customer centre is also set to be used for distributor and product training, conferences, in-house exhibitions and project presentations.
OTHER ARTICLES IN THIS SECTION