ARTICLE
Supporting UK ports
14 June 2018
Rubb structures play a big part in making sure cargo is kept secure and protected from the elements.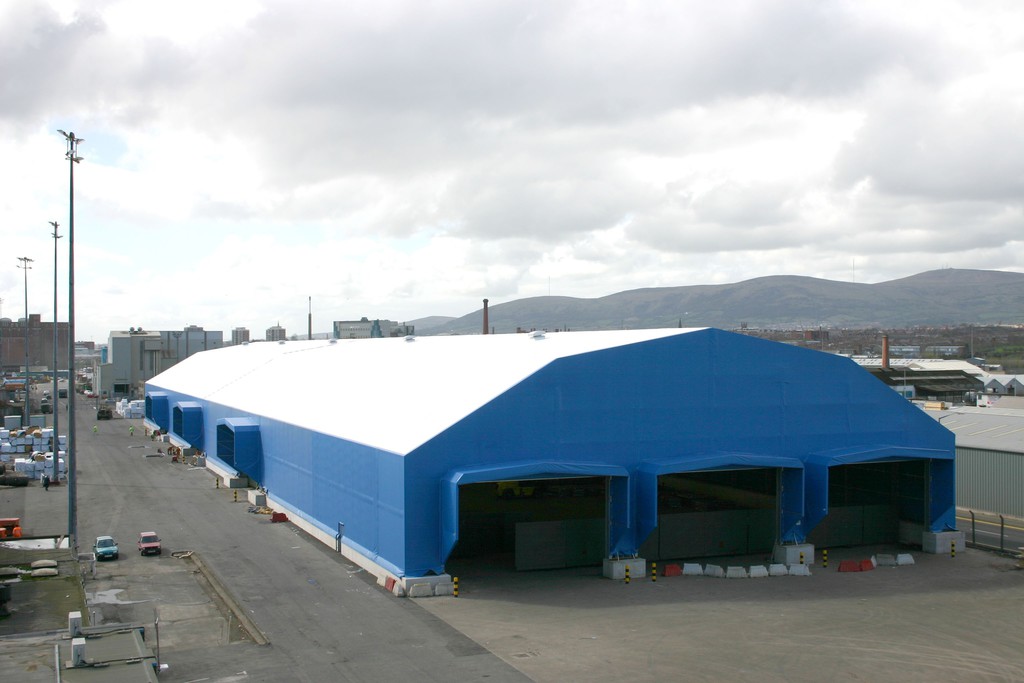 Rubb port structures can be custom designed to meet a variety of bulk handling operations. Modular, temporary and semi-permanent fabric buildings are a cost effective alternative to traditional warehouses.
These design advantages allow Rubb structures to easily adapt to the changing requirements of the end user in a busy port environment. Large clear spans and high translucent ceilings provide a bright, efficient working spaces.
Rubb storage warehouses are built to UK building codes but are fully relocatable, extendable and moveable to meet changing needs.
The UK ports industry of about 120 commercial ports handles 95% of UK imports and exports.
365 days a year, 24 hours a day, these ports are active with the processing and storage of freight. Custom designed warehouses play a vital part in supporting the smooth operations of UK ports across the whole country.
More than 40 UK ports are owned and operated by nine main commercial companies which are members of the UK Major Ports Group. These include Associated British Ports, Belfast Harbour Commissioners, Bristol Port Company, DP World London Gateway, Forth Ports, Hutchison Ports UK, PD Port, Peel Ports and Port of London Authority. Their port activities account for more than 70% of the total tonnage handled in UK ports. Over the last 40 years, most of these ports have been supported by Rubb Buildings Ltd and supplied with a wide range of temporary and semi-permanent structures to support the industry operations.
SEE MORE STORAGE SOLUTIONS HERE
OTHER ARTICLES IN THIS SECTION