ARTICLE
Taking storage to another dimension
14 June 2018
Gebhardt has enhanced the StoreBiter OLS 3D automated storage and retrieval system - the shuttle no longer only runs through aisles, but also on connecting routes between the aisles.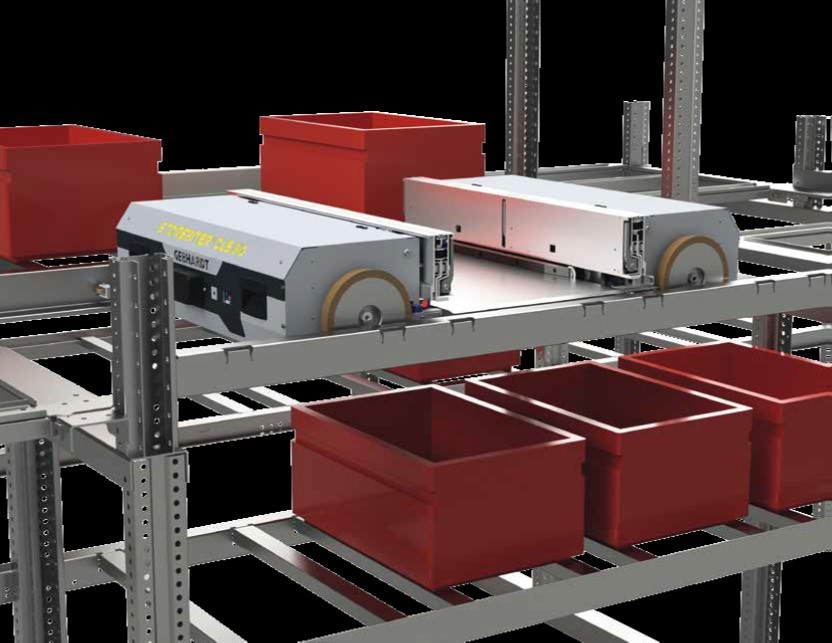 Conveyor lines on the shelves are no longer necessary and containers and boxes are transported from the rack much more flexibly to the order picking stations. This has the advantage that it can take containers, trays and boxes weighing up to 50kg directly from the shelf or via vertical conveyors to the workstations in the pre-zone.
Compared to classic automatic small parts storage, the StoreBiter OLS 3D system enables a significantly higher storage and retrieval performance even across several shelving levels, as well as better sequencing. Operators can reduce the use of continuous conveyors and the shuttle system can be divided into several modules, depending on the storage height. This allows the storage system to be flexibly extended as required and can be implemented in existing warehouses.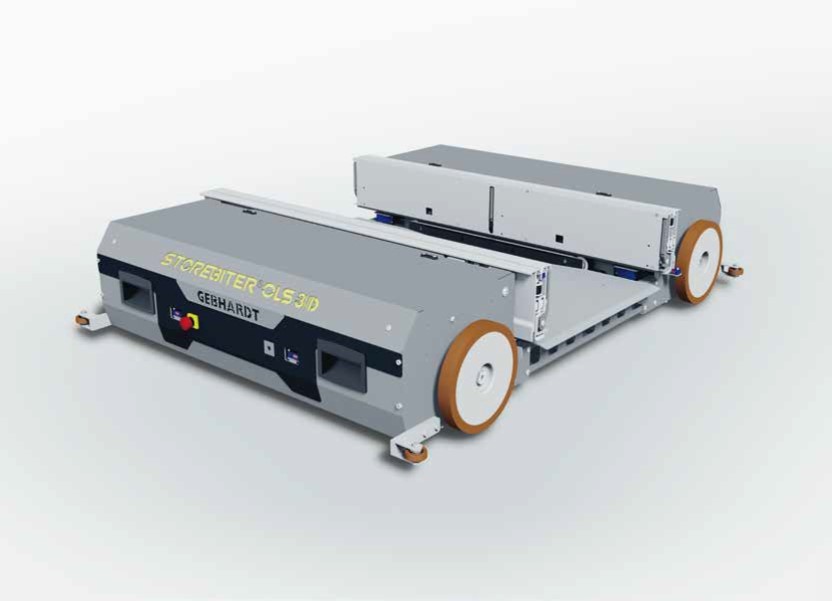 OTHER ARTICLES IN THIS SECTION