ARTICLE
Ensuring optimal handling safety
29 June 2018
Contact Attachments designs and manufactures an extensive range of forklift jibs from its base in Mid Wales, helping customers to handle long and/or awkward loads through providing additional reach to their existing equipment. The jibs also support users in effectively lifting loads which are unable to be palletised.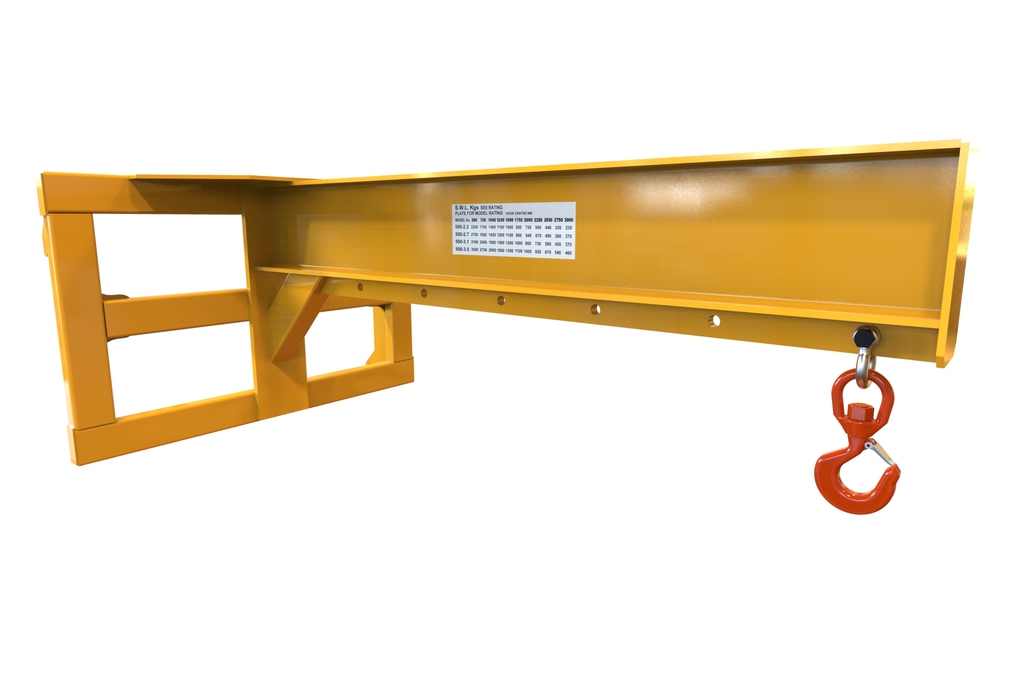 Dave Manuel, technical sales director at Contact Attachments, explained: "Our range of jibs includes fixed length, raised-height and articulating jibs, as well as telescopic jibs for even greater height. Each of our jibs can be supplied as either fork-mounted or carriage-mounted, depending on the precise handling requirements.
"In addition to our standard range, we can also custom-design jibs to a customer's precise specification if required, and recently produced a 12metre long jib designed to handle 10,000kgs for use within a marine environment.
"Ensuring optimal handling safety is always paramount, and using our special jib rating chart, we're able to rate each of our jibs in line with the capacity of the forklift being used – ensuring a precise match each and every time, and offering peace of mind to the operator that they'll never overload their equipment."
With the continued growth of the firm's range of telehandler attachments, the team is also producing lifting jibs not only for forklifts but for telehandlers and loaders too.
"All the jibs in our range have been fully tested and adhere to the strictest health and safety guidelines, as well as ISO 9001 quality procedures," Dave concluded.
OTHER ARTICLES IN THIS SECTION