ARTICLE
LPG-fuelled forklifts star in ad campaign
11 July 2018
Calor has launched a new advertising campaign – 'Igniting Your Day' – which features Wm McIvor & Son, a rural business that uses LPG to fuel its forklift trucks.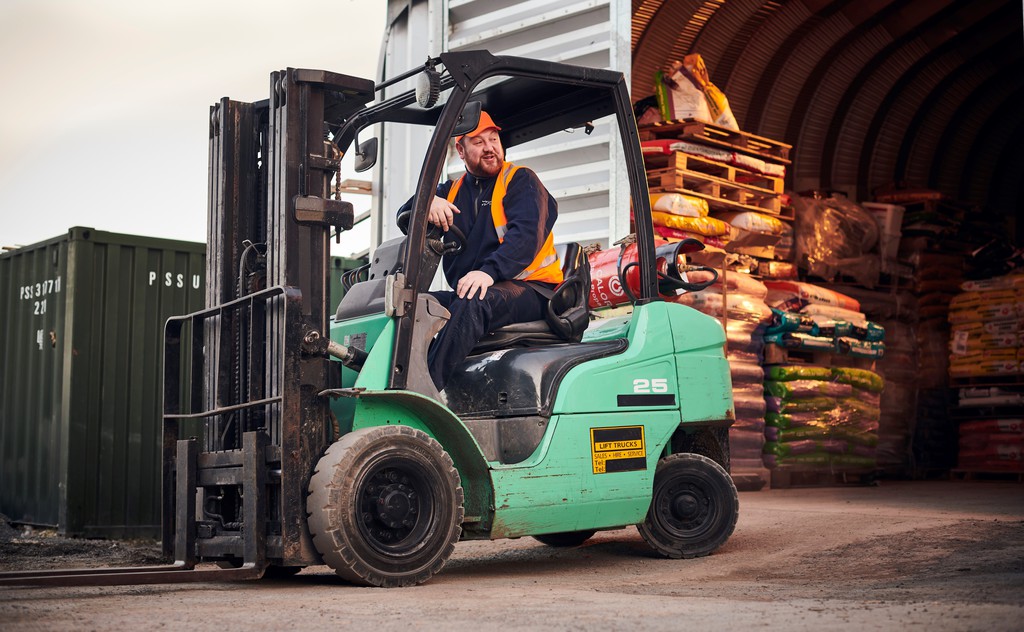 Based in Northallerton, North Yorkshire, the family-run business has served the farming and equestrian community for more than 50 years and uses LPG-powered FLTs to help move products and goods across its sites.
Its owner, Jason McIvor, explains: "We have used gas to help power our FLTs for the last 20 years, as it provides an easy to use and cost-effective fuel solution. It's easy to monitor the exact amount of fuel that is being used with LPG to help track spend, unlike diesel and electric models, and the fuel is more environmentally-friendly too, which is important to us as a rural business."
Andy Kellett, FLT specialist at Calor, adds: "We have made a significant investment in the 'Igniting Your Day' campaign in order to increase awareness and consideration of Calor amongst rural business, including those that operate FLT fleets. As part of this, it's been great to include Wm McIvor & Son as one of the highlighted businesses in the ad, with the company having used LPG for the past 20 years. To us, this showcases why LPG has established itself and continues to maintain a strong reputation as the fuel of choice for FLT operators."
Calor has recently launched BioLPG for the FLT market. Chemically identical to conventional LPG but created from renewable, ethically sourced feedstocks. It is a drop-in fuel and – as a result – there is no need for FLT fleets currently using LPG to alter any equipment, appliances or supply infrastructure. Calor BioLPG offers minimum carbon savings of 20 per cent and potentially up to 32 per cent. This is based on a blend of 40 per cent BioLPG and 60 per cent conventional LPG.
The 'Igniting Your Day' advert is currently broadcasting nationally via Sky AdSmart and Video On Demand, and is also available to view on Calor's YouTube channel here:
OTHER ARTICLES IN THIS SECTION